Online Electric Bike Store Servicing Saskatoon
Saskatoon and its surrounding areas have attractive scenery and plenty of wide open spaces, making this a popular cycling destination during the summer. Whether you want to enjoy leisurely weekend rides along the river or get around in Saskatchewan's biggest city during the week, you will find the ideal electric bike at Epic Cycles.
Epic Cycles – Grand Opening
A World Of Possibilities Through Electric Scooters And Bikes
Anything a bike can do, an electric bike can do better! Combine the thrill of classic bike riding with the speed and convenience of an e bike. Whether you are exploring the scenic beauty of the South Saskatchewan River or getting to and from work during rush hour in Saskatoon, an electric bike from Epic Cycles will provide comfort, reliability and convenience.
You can go faster and further than you would with a traditional bike, with less expense and environmental impact than a car or motorcycle.
Combining Performance With Safety
Epic Cycles checks all of the boxes when it comes to e bikes and electric scooters. We have something for everyone. Whether you are looking for something to run around town in, or a way to escape to the quietness of nature, we have the electric bike or scooter that is right for you. Top quality safety features are built in, and our bikes and scooters charge up quickly, with little downtime.
2
Tool Free Adjustable Handlebars
3
Tektro Hydraulic Disc Brakes
Turn Your Favourite Bike Into An Electric Bike
Do you already have a bike that you're reluctant to let go of? You don't need to! Purchase one of our DIY conversion kits that will let you turn your regular bike into an electric bike. That way, you can get the best of both worlds. You retain the familiarity and comfort of a bike you've been riding, but you get the speed and distance. You can upgrade your ride while keeping your custom paint job, and you don't have to find space for an extra item. Best of all, converting your bike using a DIY kit is far cheaper than buying an electric bike.
Exploring Saskatoon On An Electric Scooter
If cycling is not your thing, why not try an electric scooter? Here are a few benefits:
1.
Electric Scooters Are Sidewalk-Friendly
With a lower top speed than electric bikes, e scooters are safe to use on sidewalks – not only for the rider, but for pedestrians and other scooter users.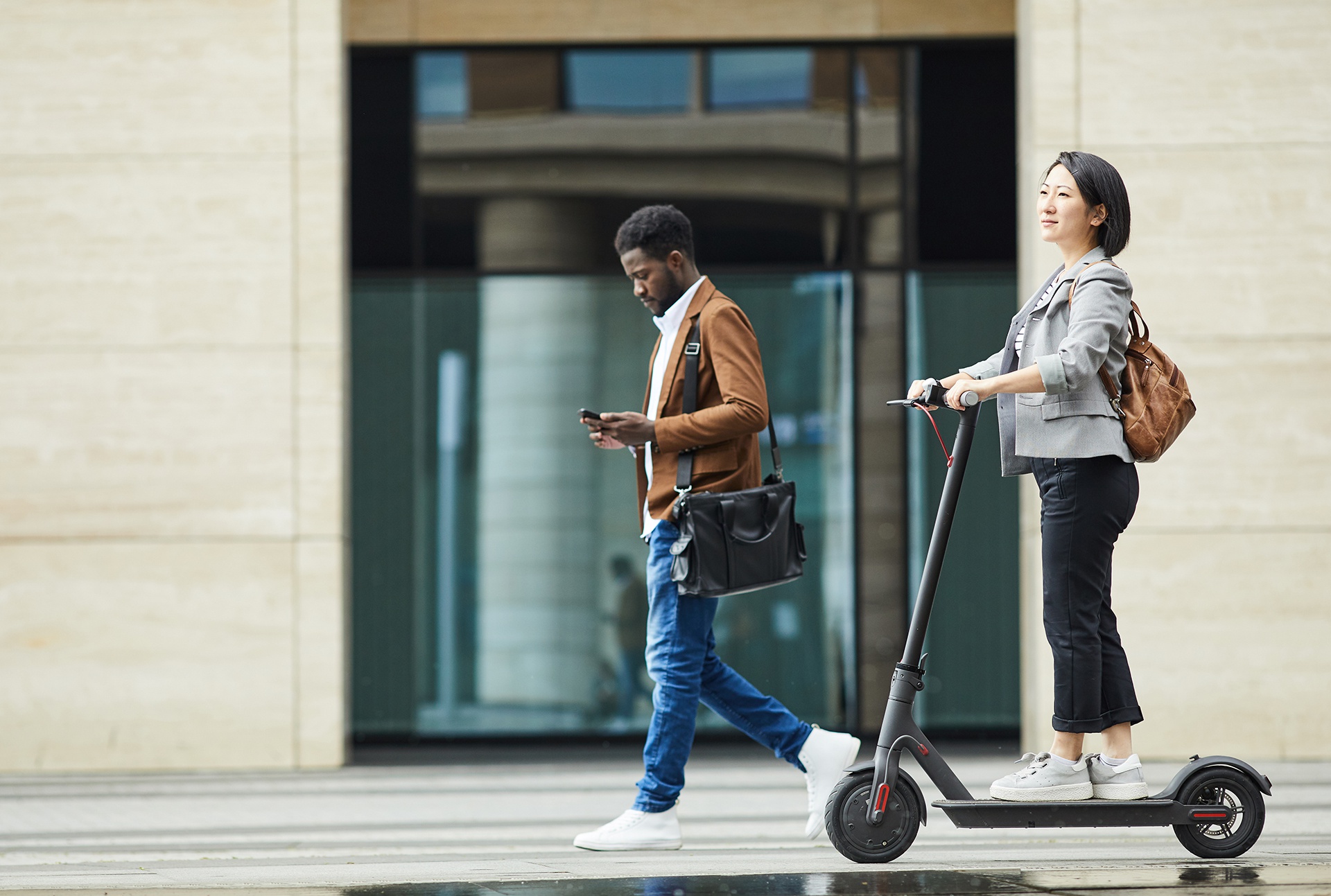 2.
They Are Easy To Maneuver
As the biggest city in Saskatchewan, Saskatoon has its share of traffic and foot congestion. An electric scooter gives you a safe, easy way to navigate crowds and tight spaces.
3.
They Are Easy To Use
E bikes can take some getting used to, and they may not be an option for people who either have a disability or who are nervous on bicycles. E scooters can be used by almost everybody.
4.
They Can Be Stored In Small Spaces
Whether you are at home or work, or visiting a friend, finding a place to put your e scooter will not be a problem. Most e scooters weight less than 40 lbs., and they take up very little space.
Affordable E-Bikes For Saskatoon
At Epic Cycles, we believe that e bikes are not just for the elite, they are for everyone who wants to use them. We have a wide range of options for all needs and lifestyles, from top-of-the-line e bikes for serious enthusiasts to affordable choices for those who are just getting into it.
We do not sacrifice quality for the sake of price. All of the electric bikes in our catalogue come with quality craftsmanship and reliable technology, topped off with expert customer service from Epic Cycles.
Ordering From Epic Cycles is Effortless
If you are ready to use a convenient, environmentally friendly option for getting around in Saskatoon, take a look at our catalogue or complete our contact form. One of our friendly experts will be in touch to talk to you about your e bike or electric scooter needs.