Electric vehicles are booming right now. The Sur Ron is one such electric two-wheeler currently stealing hearts. However, at first glance, it's hard to tell what exactly Sur Ron is. The only thing you'll be certain of is that Sur Ron is full of fun.
With the Sur Ron looking like a cross between a combustion-powered dirt bike and a mountain bike, you'll wonder whether it is a motorcycle or a bicycle. So, what is the Sun Ron? Here we'll answer all your questions, so let's get started!
Sur Ron – A Motorcycle or a Bicycle
The Sur Ron has carved out a niche for itself in the EV two-wheeler space, as it falls between an e-bike and a dirt bike.
An electric motor powers the Sur Ron, so it's clear that the two-wheeler is an electric vehicle.
However, the Sur Ron is not a regular e-bike. Its motor is rated at about 6kW, which is too much power for an electric bike in most markets with power limitations. But in terms of performance, the Sur Ron is not quite in motorcycle territory, as its top speed is just about 50mph (80 km/h).
So, the Sur Ron is not quite a motorcycle but more than an e-bike. For this reason, the Sur Ron is advertised and sold as an off-road e-bike.
Sur Ron Specs
The Sur Ron is well-designed. The motorized two-wheeler won the 2018 German Red Dot Award for design. The award looked at robots, medical devices, smartphones, vehicles, and more to discover products with quality design and high innovation potential.
One of the best parts of the Sur Ron is its frame. The two-wheeler has an aluminum dirt bike frame. The reinforced frame makes the Sur Ron almost three times stronger than other e-bikes and able to withstand significant impact.
The Sur Ron weighs about 104 lbs. (47 kg). While this is quite heavy for an electric bike, it is relatively light for a dirt bike. Interestingly, the lightweight off-road e-bike can wheel around a load of up to 220 lbs. (100kg).
The frame does not have body panels. So, the power train is exposed, giving the two-wheeler a rugged look. The Sur Ron stands at 40" (1040mm), with a 10.6" (270mm) ground clearance.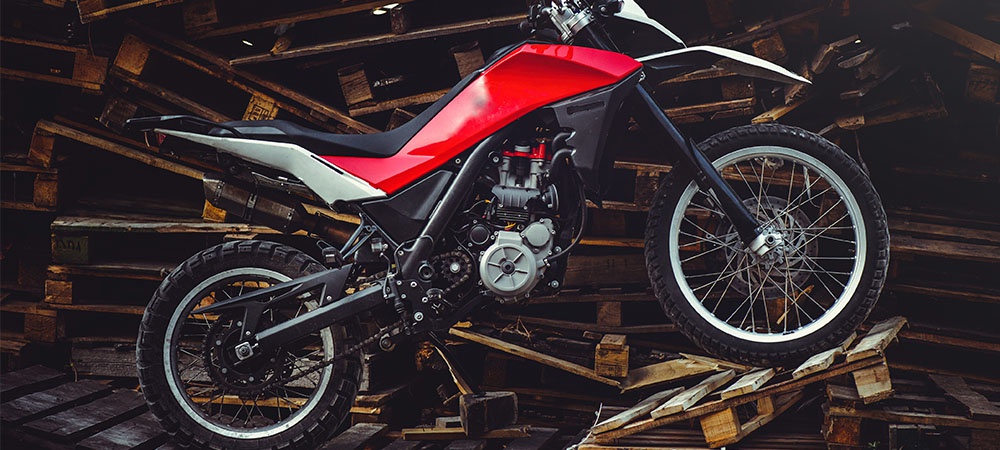 Sur Ron Motor and Battery
The Sur Ron is fitted with a mid-drive electric motor with 6kW power. The motor is direct drive, with a chain and a 42-tooth sprocket. The motor runs at high RPM without noise or overeating.
There are two modes on the Sur Ron. The first is the "EP Mode," which limits power output to 3 kW for a more relaxed ride. The second is the 'Sports Mode," with a power output of up to 6 kW for a more aggressive ride.
The Sur Ron has a 60 V 32A lithium battery with 176 Panasonic cells. The two-wheeler has one of the best-constructed battery packs in a small EV. The 20lbs battery is placed in the middle of the Sur Ron in a pack that easily slides in and out of the bike. The placement of the battery in the middle of the bike ensures proper weight distribution.
The dirt bike has a 10A charger, which charges the battery fast. It takes only 2.5-3.5 hours to charge the gigantic battery.
How Fast Can the Sur Ron Go?
The Sur Ron's high-torque mid-drive motor effortlessly accelerates the dirt bike to speeds of up to 50 mph (80km/h). This performance puts the Sur Ron ahead of regular e-bikes.
In Europe, e-bikes can have speeds of up to 15 mph (25 km/h). But in the US, e-bikes can have speeds up to 20 mph (32 km/h). Thus, with a top speed of 50 mph (80 km/h), the Sur Ron leaves all competition in its wake.
How Far Can You Go on a Sur Ron?
Sur Ron advertises a range of up to 100km (about 62 miles). However, how far you can go on the two-wheeler mainly depends on how you ride and where you ride. Generally, the more aggressively you ride and the rougher your terrain, the less distance you'll get.
For the Sur Ron, when riding on a dirt path at the top speed of about 50 mph, you'll get only about 30 miles. This is about 2 and a half hours of sports mode off-roading.
To get the advertised 100 km (62 miles) range, you'll have to ride less aggressively and take on smoother terrains.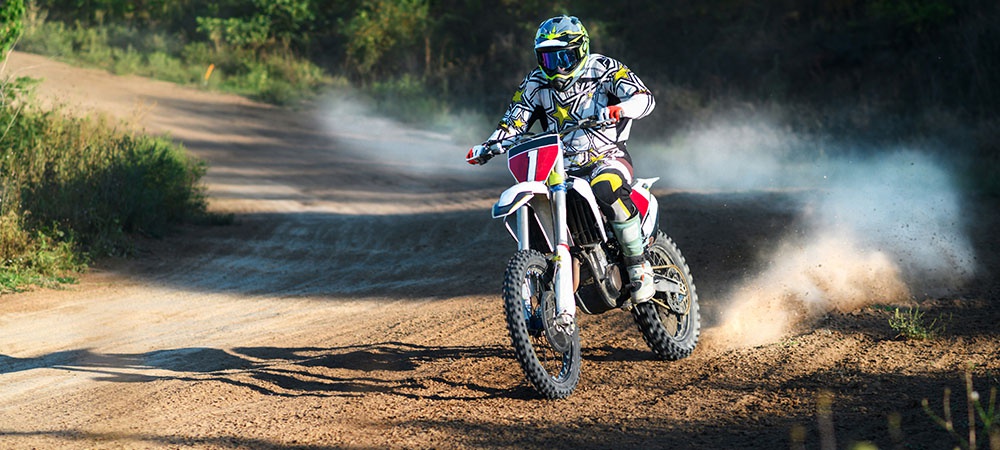 Sur Ron Suspension and Riding
The Sur Ron is built for serious off-road riding. So, it borrows from motocross suspension design to provide optimal shock absorption.
The front suspension uses a double-tube telescopic shock absorber. The rear suspension is a multi-link central shock absorber, allowing the Sur Ron to flex more. That is, the suspension moves more easily to conform to the varying angles of off-road riding, giving a smoother riding experience.
Talking of riding, the Sur Ron is fool-proof and easy to operate. It does not come with gears or a clutch. Plus, it has only two modes. Simply turn the key on, twist the throttle, and you're good to go.
Everyone knows the importance of good brakes when cruising along on a two-wheeler. Well, Sur Ron does not disappoint. It comes with front and rear 4-piston hydraulic disc brakes, which have excellent braking capabilities.
The Sur Ron has a small LCD screen on the left side of the handlebar, which displays your speed and the trip odometer. The digital screen is easy to see even in daylight, so you'll always know how far you're going. Your speed is shown in the middle of the screen, while the trip odometer is shown in the bottom right corner.
By default, speed is displayed in kilometres per hour (km/h). But you can change this to miles per hour (mph) using the small red button at the underside of the screen.
The Sur Ron comes with a decent lighting system. It has a Dual LED front headlight which is very bright. It also has a tail light that stays illuminated and does not light up when braking. So, you'll be visible when riding the Sur Ron at night.
However, the lighting system may not be the best because there is no toggle switch for the lights. This means that you cannot turn them on or off. They come up and stay on when you power the Sur Ron.
Where Can You Buy the Sur Ron?
The Sur Ron is manufactured in China. However, Sur Ron has partnered with Luna Cycles to bring these monster e-bikes to North America.
Luna Cycles is the exclusive seller of the Sur Ron in North America. So, you can order your Sur Ron from them. The starting cost of the Sur Ron is around $4,000.
How Do You Transport the Sur Ron?
The Sur Ron can easily be transported in a car or truck. This is because you can lay it flat in the car without worrying about oil spilling.
You can also transport the Sur Ron using a bike rack at the back of your car. First, the Sur Ron is relatively lightweight for a dirt bike. Secondly, it is relatively compact. Its 1870mm long, 780mm wide, and 1040mm high frame means a bicycle carrier can carry it without problems.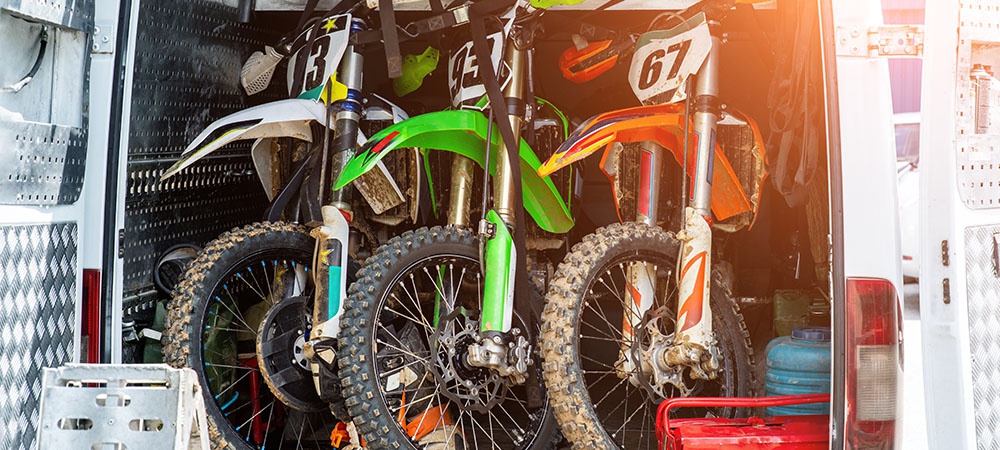 Sur Ron Upgrades
The Sur Ron is highly customizable, allowing you to get your personal touch.
Many components of the dirt bike are interchangeable with most high-end downhill mountain bike products to provide a wide range of performance and cosmetic upgrades. This includes the bars, stems, brakes, and suspension.
You may even order a pedal kit to give pedals to the pedal-less two-wheeler. However, the pedals do not propel the two-wheeler in any way. They are only cosmetic, making the Sur Ron look more like a bike.
Sur Ron Pros and Cons
Pros
Fun to ride
Super-fast, with a top speed of up to 50 mph (80km/h)
Range of 100km (62 miles)
Easy to operate and has a slight learning curve
Lightweight for a dirt bike (weighing only 104 lbs)
Does not make use of fluids, so there's no worry about spilling oil
Noiseless operation
Easily moveable
Rock-solid suspension for optimal shock absorption
Long-lasting battery
The battery has a fast-charging time (2.5 – 3.5 hours)
Has a high-power motor that outputs up to 6kw power?
Highly customizable
Cons
No toggle for controlling the lighting system
Attracts attention because of its rugged look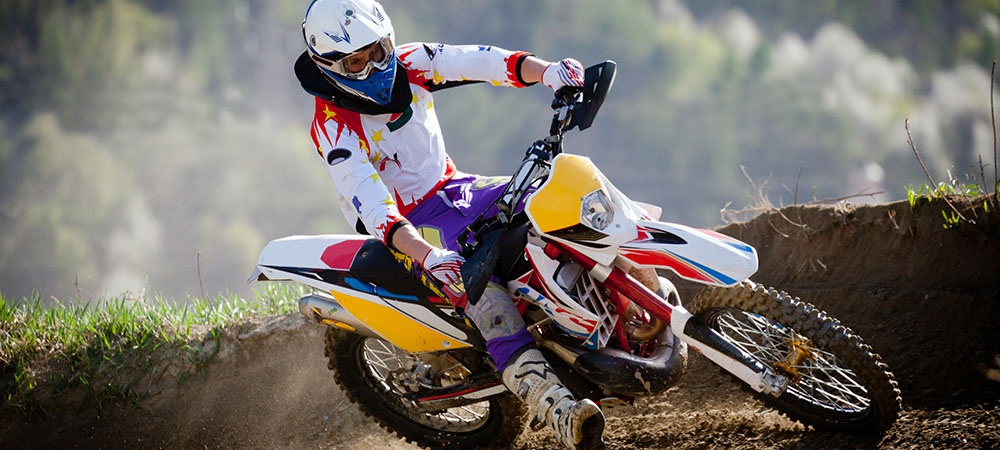 Final Thoughts
The Sur Ron can aptly be called a monster e-bike. It is a motor-powered two-wheeler that looks like an e-bike and a motorcycle hybrid. The Sur Ron boasts a high-torque mid-drive motor that outputs up to 6kW of power to accelerate the two-wheeler up to 50 mph (80km/h). So, it is more powerful than conventional e-bikes but not quite as powerful as a motorcycle.
The Sur Ron is specially built for off-road riding. With advanced traction and serious suspension, the Sur Ron is super-fun on dirt paths. Its long-lasting battery ensures that you get extended hours of fun. Being easy to operate and having a small learning curve, even new riders are not left out.